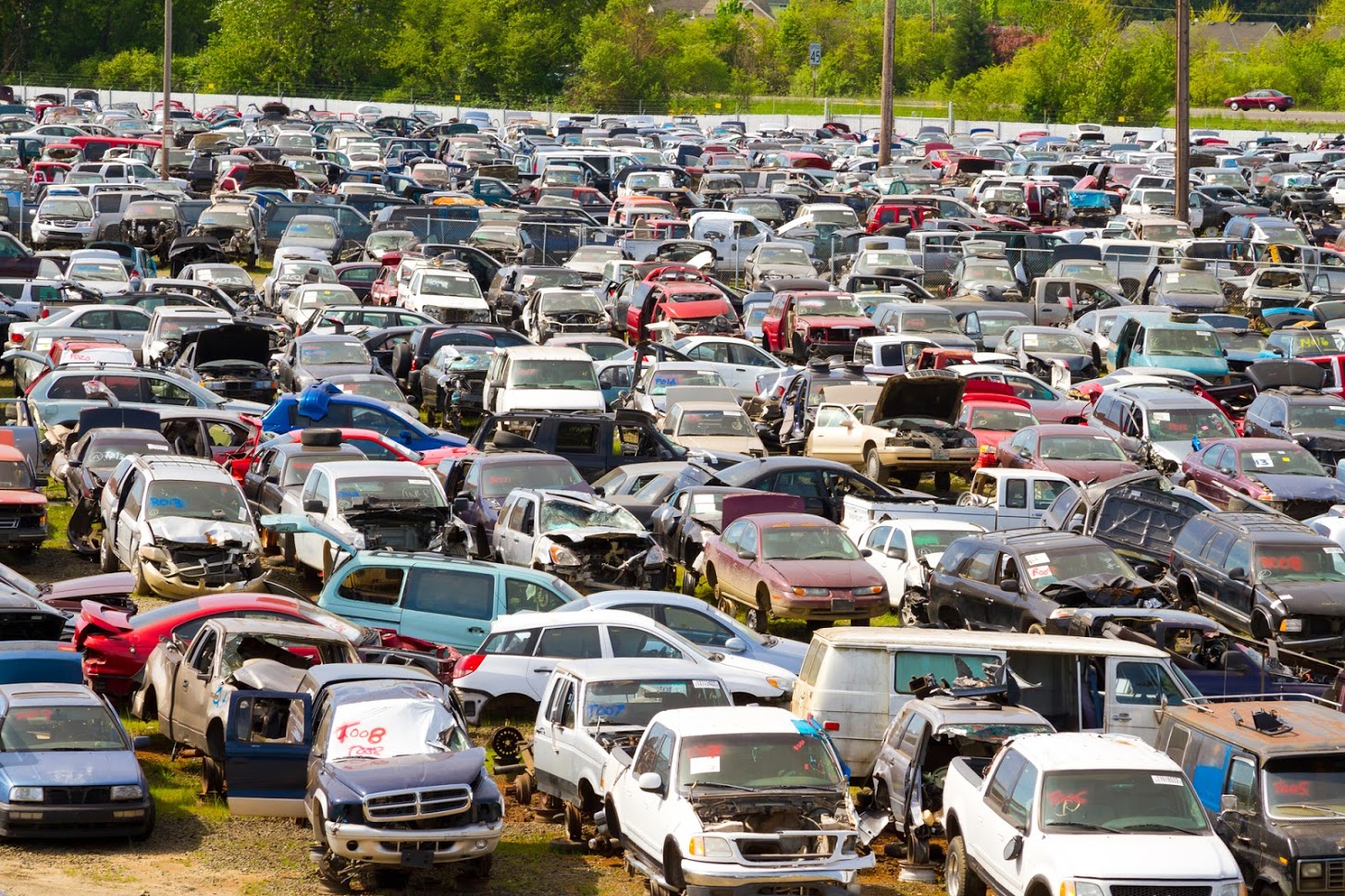 Many times people go to the salvage yard to find replacement parts for a car or truck while saving money. Other times they go to find custom parts for their current project or build. Many cars share similar parts, and sometimes when you are building a custom vehicle, you can use parts from many different vehicles. If you're going to the salvage yard, here's a guide to help improve your experience.
Determine the Part Your Need
Before you head to the salvage yard, make a list of the parts you are looking for. Knowing what you need will save some time and make it easier to zero in on the right part in the right car. The yard may have a listing of what is available, so ask about the parts you are after when you arrive. The operator may be able to tell you right where the parts are and may even have some of them out of vehicles already.
You can save some time if you know how to read casting numbers and information on the parts that tell you more about the part. If you are looking for a specific axle with a specific gear ratio, knowing how to identify the housing and read the tags or numbers on the part is essential.
You can find information online on how to read the codes, so take your cell phone with you so you can search the casting numbers or identification numbers from the parts and make sure you are getting the right part.
Find Specific Donor Cars
If you are looking for a part that was only available in some vehicles, it is also a good idea to do some research so you know what kind — and year — of car or truck you are looking for. If you are looking for an axle or transfer case from a specific year or model of truck, write down the vehicle information so you can save time and only look at potential vehicles that will have the right part in them.
Sometimes a part will be used in many models, but there may be variations that make one a better fit for your needs. If you can't get the one you want, it can be helpful to look at interchangeable parts to see if they will work in your application.
Prepare for the Trip
It is crucial that you have the tools you need to remove the parts you want from the vehicle that are in. Most yards will not allow torches and power tools, but you can take things like ratchets, socket sets, hammers, and breaker bars and even a length of pipe to get more leverage on your wrench or ratchet to help remove stubborn bolts.
While it may not be possible to have every tool you might need with you, a good mix of essential hand tools is an excellent place to start. If you are trying to remove something like an engine, you will need to get someone from the salvage yard to help, so talk to the operator or a yard worker.
Wander the Yard
If you are looking for parts at a yard that allows you to enter and pull the parts yourself, you may want to take some time to wander the yard and see what else you find while you are there.
Sometimes there are parts you discover that you didn't put on your list, but it might be great for your build. Treasures are often hidden in among the cars and trucks in the yard, so look around a little while you are there — you never know what you might find.
Whether you are looking for replacement parts or parts for a restoration project, City Auto Wreckers can help. We have a large assortment of vehicles to select parts from, and you can search our online inventory to focus your search. Stop by or call us to find out if we have the part you are looking for today.