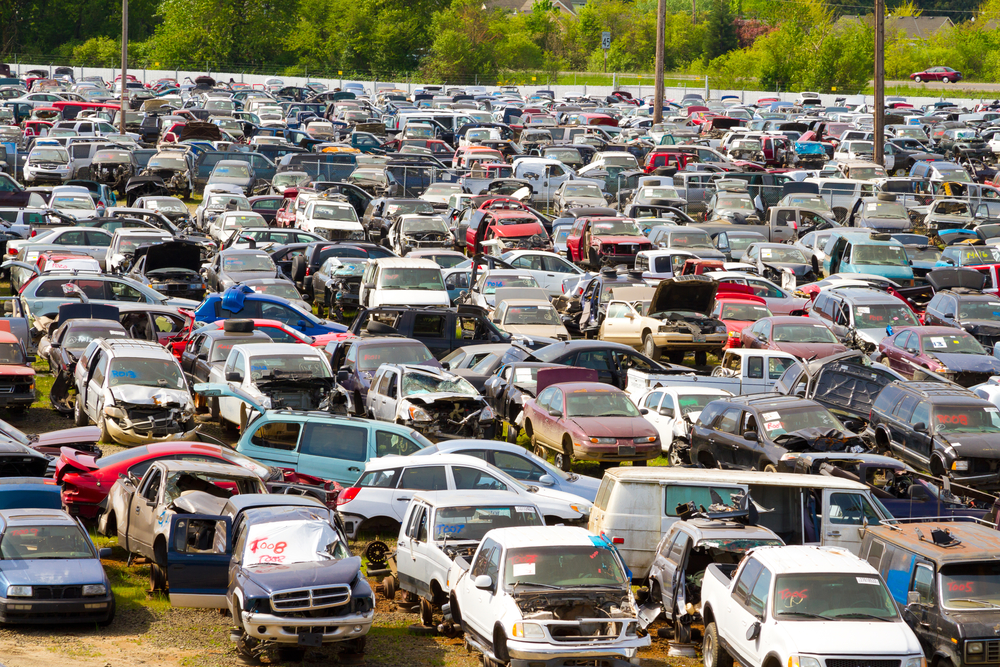 A local junkyard is a great find for connoisseurs of rare automobiles and bargain shoppers alike. Buying used parts is essential when you want to keep an unusual car on the road, but it can also be an excellent alternative for anyone on a budget.
If you've considered working with a local wrecking yard to grab some cheap parts for your car, then keep reading. This guide will help you to discover five categories of components perfect for picking up used.
1. Body Panels
Body panels are an excellent choice to buy used. The key is in the prep work. When a professional auto body shop replaces a panel on your car, the new bodywork is sanded, primed, and ultimately painted. As long the used replacement piece is free of rust and major dents, you can often score a significant discount on a part that will be indistinguishable from new.
Note that removing fenders or quarter panels is often challenging and destructive. Stick to doors, hoods, and trunks when looking for used exterior parts. Exterior trim is another suitable target for junkyard runs.
2. Interior Trim
Are you sick of faded, worn, or broken interior bits every time you step into the driver's seat? Most modern cars use interior plastics that can break down or wear out over time. Even if they do not affect the functionality of your vehicle, replacing these parts can make the cabin a significantly nicer place to spend time.
Fortunately, junkyards tend to offer a great selection of interior parts in a range of conditions. While buying these parts new from a dealer might cost an arm and a leg, picking them up used can allow you to refit your car's interior without breaking the bank.
3. Electronics
Decades have passed since a vehicle rolled off the assembly line without a cabin full of electronics. Whether you have a problem with a faulty window switch or lousy HVAC controls, you can likely find a workable replacement at a wrecking yard. Electronic components are particularly good options for used bargain hunters since electronics tend to be relatively expensive when purchased through dealerships.
A few caveats apply, of course. Before buying used electronics, ensure that you aren't suffering from a common failure likely to recur with your new (to you) part. Also, bring along a multimeter or other testing equipment to verify that your replacement is in proper working order.
4. Seats
Replacing your base model seats may seem out of reach, but it doesn't have to be. In many cars, you only need to remove a few bolts and electrical connectors to swap out a seat. This straightforward job may allow you to upgrade your boring cloth seats to upgraded leather ones with a quick run to the junkyard and a few hours of work.
Before getting started with this project, be sure to do some research. Many manufacturers share parts among different models and even brands, a practice known as badge engineering. You may be able to take advantage of this to swap in premium seats from an entirely different vehicle.
5. Glass
Don't let good glass go to waste. Many vehicles in a junkyard have perfectly serviceable windshields and windows, and these items can make great replacements for cracked or chipped glass on your car. Your car's glass helps to reinforce its structure, so living with a damaged windshield can potentially compromise your safety in an accident.
When choosing a junkyard donor car, be sure to double-check that the glass is in good shape. Small cracks or chips can expand quickly, so picking a good windshield will help to ensure that your investment lasts.
City Auto Wreckers has a wide selection of used parts available for any make and model. If you're ready to start saving money, check out our parts inventory today!