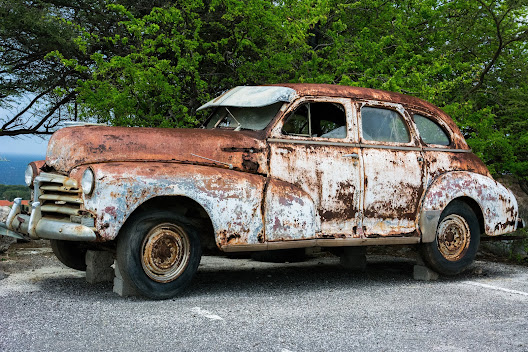 As cars age, their maintenance costs and pollutants increase. If you have a vehicle that's beyond its lifespan, you can sell it to a junkyard and create more space in your parking lot.
While the money you get from the sale will depend on factors like the make and model, some measures can help you get a better offer. Read on to learn several things you can do to increase the value of your junk car.
1. Don't Remove Any Car Parts
You might make some good cash from the sale of individual vehicle parts. However, the total amount may be lower than what car wreckers offer. The profit can also decrease if you hire a mechanic to help you disassemble the car.
Sell your junk car with all the parts intact to increase its value. The buyer will inspect each component to determine what they can maintain and which items to discard. If your vehicle has many recyclable and reusable parts, you will likely get a good offer.
2. Don't Wait Too Long to Sell
Drivable cars have a higher value than totally wrecked ones. While you may hold on to your vehicle for some time and debate whether to sell or fix it, note that its value can depreciate quickly.
Parts like the battery, brakes, and fuel pump can deteriorate when they stay idle for an extended period. Harsh weather conditions can also deteriorate the exterior if you leave your car outside.
Sell the vehicles you no longer use quickly to prevent damages that lower the junk value. This measure will also prevent pest and insect infestations that deteriorate the interior.
3. Remove Rust
Rust can eat up metallic vehicle parts and lead to secondary damage. If you leave your car outside, look for surface rusts, especially in paint cracks and scratches. After that, coat these sections to prevent further damage as you search for a car wreck company.
Alternatively, park the vehicle in the garage, or use a cover to protect it from weather elements.
When you remove rust and safeguard your car from further corrosion, you increase its junk value in several ways. First, the buyer will offer more if many parts are in good condition. Also, they will deduct less money if they can salvage some parts without expensive fixes or corrosion treatments.
4. Look for a Suitable Auto Wreck Company
Auto car wreckers use various factors to determine the value of a junk car. For instance, they will gauge the transportation costs based on your location.
Other aspects such companies can consider are:
Before you sell a junk car, research to identify wreckers in your region, then visit their website to determine the services they offer. You should also request price quotes from each business to identify one with convenient services.
Prioritize auto car wreckers within your area to prevent significant transportation expenses. Further, opt for companies that offer free transportation to the yard.
5. Clean the Interior
Junkyards often strip vehicles to identify salvageable parts. If your car has accumulated dirt and waste material, the company will need more time to disassemble. This aspect means they may reduce their offer to compensate for the extra labor.
Wash and tidy your junk car's interior to prevent price deductions. Besides, avoid harsh products that may damage the upholstery or strip off the paint.
When you sell a car to a junkyard, you make money and declutter the driveway or garage. Before you discard your vehicle, apply the discussed tips to recover a better portion of your investment.
At City Auto Wreckers, we offer junk-your-car services in Illinois and nearby areas. Call us today for a quote if you need to discard a vehicle you no longer use.